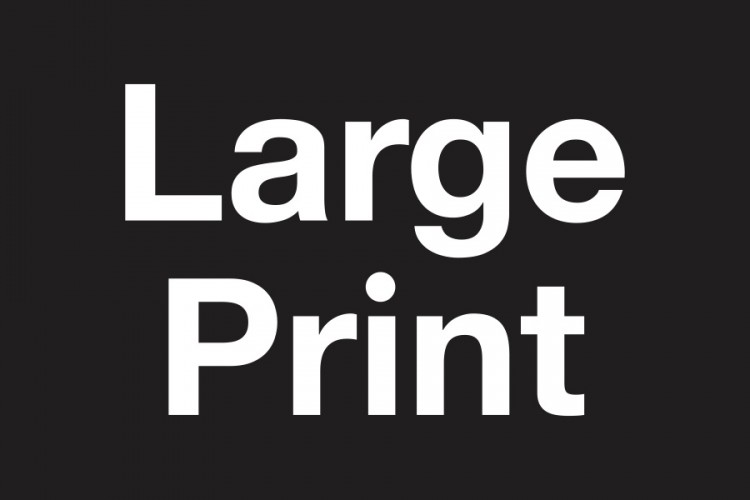 To request a service, contact:
Kitanya Khateri, ADA Coordinator
(609) 905-0937
[email protected]
Large-print refers to the formatting of a book or other text document in which the typeface are considerably larger than usual to accommodate people who have low vision.
When is this provided automatically?
Large print versions of our programs are available for all in-person events. You can find them at the ADA Information desk or the marketing table in the lobby.

If not automatically provided, how do I request this service?
If you would like a large print version of any printed material (including brochures and flyers), please contact ADA Coordinator Kitanya Khateri. If the large print material is for a specific event (i.e. a program book) please contact ADA Coordinator Kitanya Khateri at least 2 weeks before the performance date.

Restrictions:
We can only provide large print versions of materials originally intended for print (i.e. brochures, flyers, posters, program books, etc.).