Princeton Symphony premieres William Harvey's enthralling 'Seven Decisions of Gandhi'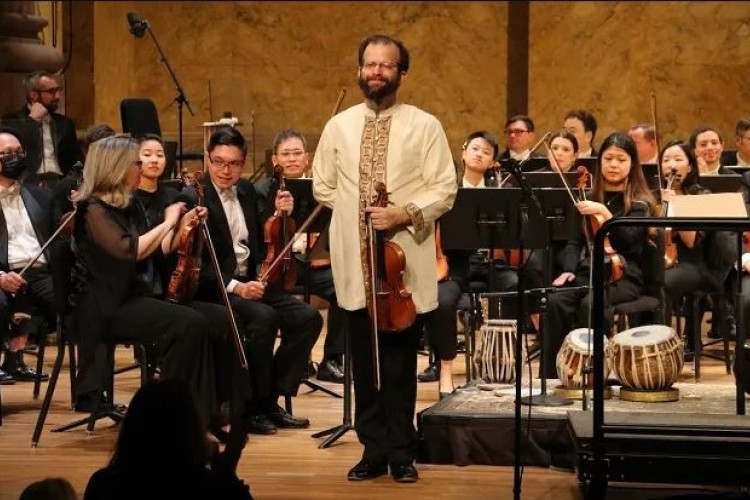 The Princeton Symphony Orchestra hosted the world premiere of William Harvey's "Seven Decisions of Gandhi" — featuring the composer as violin soloist, under the baton of guest conductor Sameer Patel — March 11-12 at the Richardson Auditorium at Princeton University. The instrumentation of Harvey's concerto for violin and orchestra includes a symphonic ensemble and traditional instruments of the Indian subcontinent.

At the performance I attended, March 12, the stage was arranged with a raised platform covered by an Islamic carpet, placed between the conductor's podium and the orchestra. Guest principal players Snehesh Nag on sitar and Dibyarka Chatterjee on tabla performed sans shoes, crossed-legged on the carpet.
Complete article below.