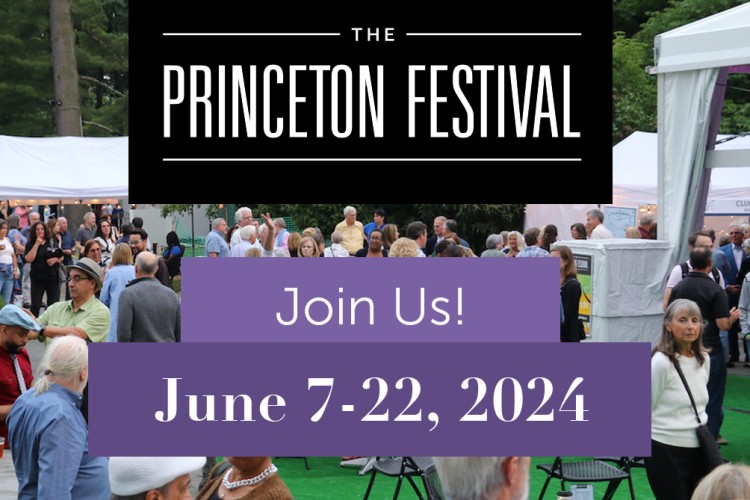 How to Get to the Princeton Festival
GPS Directions to Morven Museum & Garden
Come by Car
Due to the performance tent's location being in the parking lot of Morven Museum & Garden, there is no onsite parking. Festival attendees are asked to park at one of these alternate locations:
Parking Lot of the Princeton Battle Monument
Parking Lot of Princeton Theological Seminary
Chambers Street Garage
Hulfish Street Garage
Spring Street Garage
From the Princeton Theological Seminary and Princeton Battle Monument, you can enjoy a quick 5-minute walk to the grounds of Morven.
Come by Train
Take the Northeast Corridor line of New Jersey Transit to the Princeton Junction train station stop. You can call a cab or Uber from that station or transfer to "the Dinky," a small shuttle train which will take you to the Princeton Station adjacent to Princeton University campus. It's about a 20-minute walk from the station to Morven Museum & Garden, but cab and Uber services are also available from that station.
For schedules and information, visit njtransit.com.
Come by Bus
In New Jersey, buses are available via NJ Transit. You can also travel directly by bus from New York.
Traveling from Philadelphia requires a bus/train combination.
Come by Air
There is an NJ Transit train station at Newark International Airport accessed via the airport's AirTrain. From the NJ Transit station, you can purchase a round-trip or one-way ticket to the Princeton Junction or Princeton Train Stations.
If arriving via the Philadelphia International Airport, a short ride on SEPTA can connect you to the 30th Street Train Station. From the 30th Street Train Station, connections to Amtrak Northeast Corridor and Keystone Service, and NJ Transit Atlantic City Rail Line can be made.