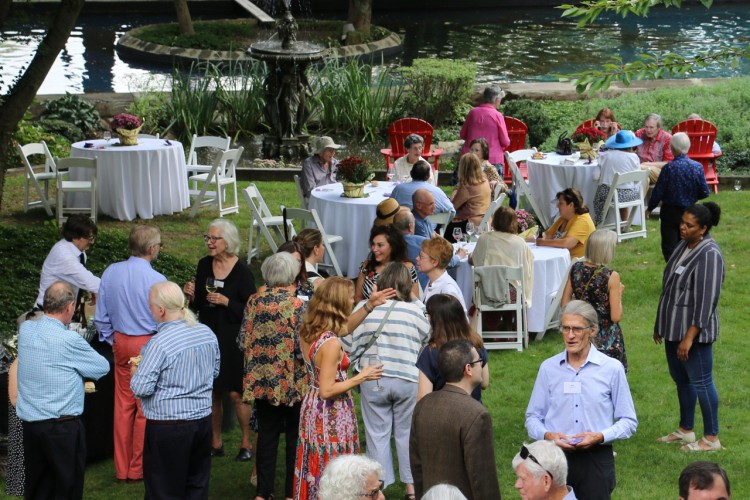 Celebrate
Do you love music, theater, dance, film? Celebrate the performing arts with us by joining the Princeton Festival Guild, dedicated to introducing young and old alike to the joy and inspiration of great performances. The Guild supports the Festival's many educational and community engagement programs designed to excite, inform, inspire, and invite discovery and engagement.
Participate
Guild members play a critical role in the overall success of the Festival by supporting Festival events, organizing fund raisers, and providing artist hospitality. Guild volunteers participate in every aspect of the many educational and community enrichment programs the Princeton Festival is known for, an essential element of the Festival's mission.
Relate
But that's not all! We are also a fun-loving, inclusive community whose members enjoy relating with like-minded arts-lovers. Guild members receive many benefits, including invitations to Guild social events and special receptions with artists and guest lecturers.
Join the Guild to get involved today!
The Guild is an inclusive, self-funded volunteer program. Our annual membership fee is $50 (membership is for the calendar year Jan. 1 - Dec. 31). You can join online at this LINK or download a membership application HERE if you prefer to pay by check. Please remember to make checks payable to the Princeton Symphony Orchestra and write "GUILD" in the memo line. All correspondence should be mailed to:
Princeton Symphony Orchestra
ATTN: FESTIVAL GUILD MEMBERSHIP
P.O. Box 250
Princeton, NJ 08542
Questions? Email: [email protected]